Lifestyle management services
Families who choose Onyx & Cie SA have more time to focus on the essentials, which can mean managing their businesses or simply enjoying their own lives. Our dedicated personal assistance department takes charge of all their personal administrative needs, right through to the most complex.
Free yourself from the nitty gritty of daily life, whether for you that means managing staff and homes, collecting mail, preparing tax declarations or looking after personal accounts. With our quick, proactive service, your interests are in good hands.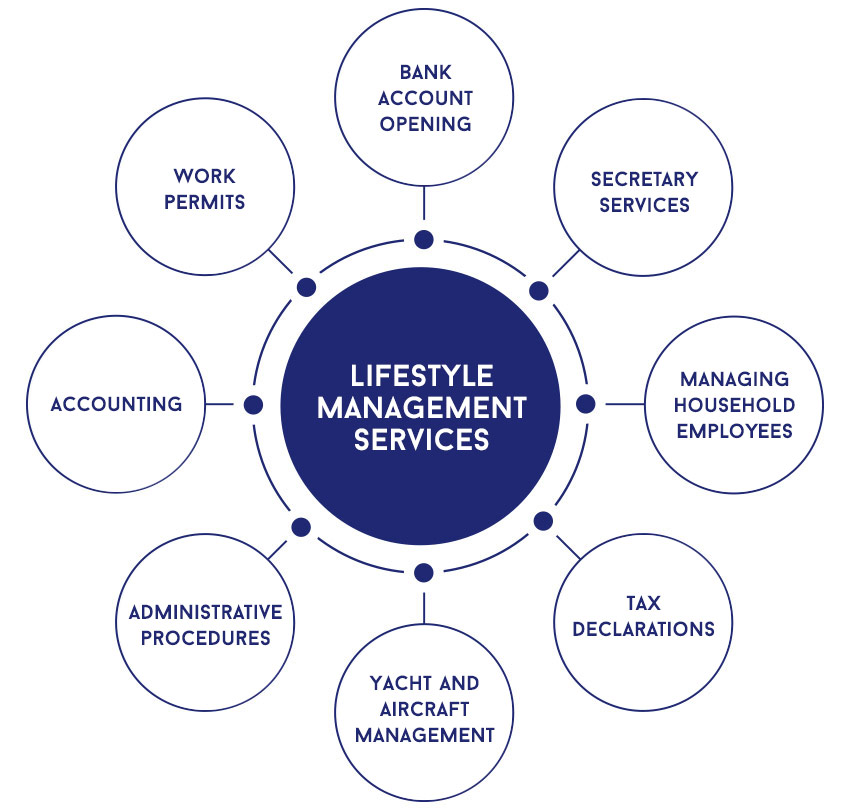 Services we are frequently asked to provide include:
Keeping personal accounts.
Completing tax returns and managing due dates.
Consolidating assets.
Preparing and tracking cash budgets.
Monitoring costs and performance.
Checking and filing invoices.
Answering correspondence.
Collecting and filing administrative documents.
www.croce-associes.ch
Relocation to Switzerland (securing residence permits and negotiating lump-sum taxation) and naturalisation procedures.
Company incorporation and re-domiciliation.
Tax and inheritance planning advice.
Drafting commercial contracts.
Disputes (family law, commercial law, tenancy law, employment tribunal proceedings, road traffic offences, taxation, etc.) and debt collection.
Hotel and travel reservations.
School fees and assistance for children.
Medical treatment and care in Switzerland.
Removals and transport.
Administering property.
Managing yachts, aircraft and vehicles.
Purchasing, selling and managing arts and antiques.
Opening bank accounts.
Cash management.
Filing bank statements.
Performing transactions.
Consolidating and restructuring loans.
Auditing portfolios.
Insuring property (buildings, vehicles, paintings, etc.).
Life insurance and other insurance contracts.